| | |
| --- | --- |
| Tom Has a Play with Custard | |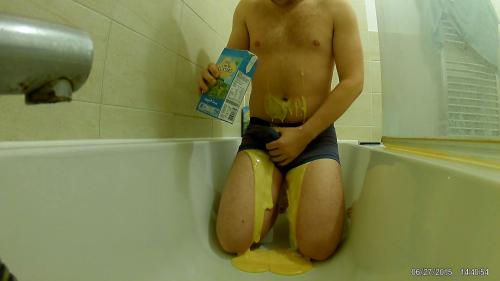 Starring the following model:
"Tom pours custard down his boxers"
Tom begins the scene with a nice clean pair of boxers. He is excited about what is coming as you can see by his big bulge. He then begins to fill them up with custard and it feels so good he can't help but grab his hard dick. Then he decides that these boxers are letting to much custard out, he needs to put on a different pair, so he grabs another clean pair, and continues to pour more custard. This point, he's ready to get his dick out and play till he sprays his juicy cum everywhere!
| | |
| --- | --- |
| File count: | 3 |
| Total size: | 545.61 MB |
| Total runtime: | 8 mins, 49 secs |
| Date added: | 11/18/16 |
| Year produced: | 2016 |
| Views: | 1091 |
| Scene ID: | 20377 |

$10.00
Includes these files:
editedvideo_17-11-2016_065311.mp4

1920x1080

8,478 Kbps

90.5 MB

1.5 minutes
solo-custard-1.mp4

1920x1080

8,580 Kbps

87.4 MB

1.4 minutes
toms-solo-custard-part-01.mp4

1920x1080

8,681 Kbps

367.71 MB

5.9 minutes

Report